We are a premier Czech-Slovak
Strategic Management Consulting
Group that assists organizations and individuals in defining and executing their visions.
In Slovakia we are an integrative platform for providing consulting solutions for Executive Search & Leadership Consulting a Public Affairs & Government Relations. Our Prague office is the main contact point for Czech and foreign clients to execute Czech-Slovak projects.
We have many clients including international companies, Czech and Slovak companies, investors, family businesses, as well as the public and non-profit sector.
Our team of partners and senior consultants is committed to creating mutually beneficial partnerships and building long-term relationships.
Back Office
Back Office also provides support to our consulting solutions. At the same time, it ensures flawless operation of the Group and Project Management in the organization of various types of events and other activities. Thanks to management of processes within respective responsibility, multiple communication and thought-out coordination Back Office enables individual consulting teams fully concentrate on searching for and delivering solutions to clients.
Ingrid Svitaničová
Office & Happiness Manager
office@jeneweingroup.com
Profile
Dušan Opálený
Technical & IT Manager
Project Manager
opaleny@jeneweingroup.com
Profile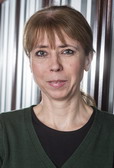 Jana Hyžová
Media & Public Relations
Project Manager
hyzova@jeneweingroup.com
Profile
Filip Krekáč
Content Specialist
filip.krekac@jeneweingroup.com
Profile
Angela Wernerová
Accounting
fin@jeneweingroup.com
Zdenka Holúbková
Accounting
fin@jeneweingroup.com