Jenewein Group is a premier Strategic Management Consulting firm that assists organizations and individuals in defining and executing their strategic vision.
It is the integrative platform for operation of consulting companies with focus on Executive Search & Leadership Consulting (Amrop) and Public Affairs & Government Relations (Fipra).
We constantly improve our own professionality through Business Innovation Network that uses the synergy of top level professionals from various fields.
Back Office
Back Office provides support to all consulting solutions. It ensures trouble-free operation of individual consulting companies and Project Management in the organization of corporate events and another projects carried out in partnership with various external entities. Thanks to management of processes within respective responsibility, multiple communication and thought-out coordination Back Office enables individual consulting teams fully concentrate on searching for and delivering solutions to clients.
Ingrid Svitaničová
Office & Happiness Manager
office@jeneweingroup.com
Profile
Dušan Opálený
Technical & IT Manager
Project Manager
opaleny@jeneweingroup.com
Profile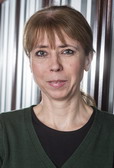 Jana Hyžová
Media & Public Relations
Project Manager
hyzova@jeneweingroup.com
Profile
Filip Krekáč
Content Specialist
filip.krekac@jeneweingroup.com
Profile
Angela Wernerová
Accounting
fin@jeneweingroup.com
Zdenka Holúbková
Accounting
fin@jeneweingroup.com