We are a premier
Czech-Slovak consulting group with global reach
, which has become over the past 30 years one of the best-known and most frequently recommended one-stop-shop companies delivering complex
Strategic Leadership, Management and Public Policy services
.
Through our
consulting teams
active within
global partnerships and networks
we manage to keep a finger on the pulse of latest developments and thus offer proven experience combined with innovative expertise
in and beyond the central European region
.
We have many clients including
international companies, Czech and Slovak companies, investors, private holdings, family businesses
, as well as the
public and non-profit sector
. Our consulting teams are committed to creating
mutually beneficial partnerships and building long-term relationships
.
Read more >>
Meet the team
Our consulting solutions are delivered by internal consulting teams, which are active within global partnerships and networks and are also part of the Jenewein Group's advisory platforms operating in the Central European region (SK – CZ – AT). In their work, they build on knowledge and respect for local and global contexts. Thanks to connection with our own analytical institute EPPP and the innovative network of top experts in other fields (BIN) we are able to satisfy the requirements of our clients no matter where they operate and deliver comprehensive, efficient and innovative solutions. Back Office provides support to our consulting teams. At the same time, it ensures flawless operation of the Group and project management in the organization of various types of events and other activities. Thanks to management of processes within the respective responsibility, multi-directional communication and well-devised coordination Back Office enables individual consulting teams to fully focus on searching and delivering solutions to the clients.




Tomáš Bereta
Partner
He joined Fipra Slovakia in 2012, currently as Partner. He is primarily responsible for legislative monitoring and reporting as well as research and analysis of legislative and regulatory framework for clients.
He holds a M.A. in Political Sciences from the University of Vienna in Austria as well as Master's and Bachelor's degrees in International Relations and Diplomacy from the University of Matej Bell in Slovakia. In 2010, he completed a student exchange program at the Free University of Berlin in Germany focusing on the contemporary European policies. He was involved in several leadership programs and trainings organized by recognized international institutes such as the Acton Institute, Federalist Society and European Academy. He is alumnus of The Fund for American Studies summer program in Prague co-organized by Georgetown and Charles University.
Prior to joining Fipra Slovakia, he worked as an assistant to Members of the Slovak delegation to OSCE in Vienna, Austria. While working for a Member of the German Bundestag, he was able to deepen his understanding of both German and EU policy issues and decision-making procedures. In 2013, he completed his professional internship at Cassidy & Associates, Washington, a leading U.S. government relations and public affairs firm.
Dávid Bielik
Account Executive
Dávid Bielik joined Fipra Slovakia in 2015 as an Account Executive. His primary focus is on legislative monitoring of national and European regulatory initiatives in relevant areas. He is also responsible for conducting background research and producing reports for clients from different sectors.
He graduated from the Faculty of Economics and Management at the Slovak University of Agriculture in Nitra as well as from the Aeres University of Applied Sciences in the Netherlands. During the studies he focused primarily on topics such as functioning of the food supply chain from the EU internal market perspective as well as the issue of health and the EU consumer protection.
He completed internships at the Permanent Representation of the Slovak Republic to the EU in Brussels, regional parliamentary office of a Member of the European Parliament in Bratislava and at the European Commission's Directorate-General for the Internal Market, Industry, Entrepreneurship and SMEs. Thanks to these experiences he had an opportunity to use and combine theoretical knowledge and practical skills, which helped him to shape his professional profile.
Jana Hyžová
Media & Public Relations
Her focus is Media & Public Relations and she is a part of Jenewein Group since 1999.
She is mainly focused on preparing various inputs to media and professional articles. She actively cooperates with media and helps to create environment for presentation of specialized topics as Jenewein Group, companies in its portfolio and advisory and analytical institute European Public Policy Partnership (EPPP) need. She participates on creating and implementing communication strategy and marketing plan. Updating content of the websites are amongst her duties as well. Moreover, as Project Manager he participates on the preparation and organization of corporate events and on coordination and management of project teams composed specifically for individual projects carried out by Jenewein Group in partnership with various external entities at local as well as European levels. Even in these projects she takes care of the media coverage and related advertising and marketing activities. She actively participates on Corporate Social Responsibility activities, especially initiative Corporates for children. THANK YOU! created to support the charity run for Children's Safety Line.
She graduated from Comenius University in Bratislava. Several years she worked as a journalist and external editor of several publishing houses and agencies operating in the area of Media & Public Relations.
Filip Krekáč
Graphic Designer
He works at Jenewein Group since 2013, currently as Graphic Designer.
Filip actively participates in the creation of primarily visual but also textual content of the entire group's digital presentation. He is a member of a team managing social networks. Creation of graphic content is his main task, but he also contributes to the coordination of digital and business campaigns, interactive marketing communication, online marketing, and e-commerce. He searches and prepares the information and documentation necessary for the successful, fast, and efficient creation of strategic and positional documents as well. He brings a new perspective to the content of individual practices and methodologies, supported by the knowledge and skills gained in the area of the creative industry. He manages projects that use multimedia technology. His strengths are keeping up with the trends of visual culture and its innovation. Last but not least, it is also the management of creative teams, evaluation of the created content performance, and feedback monitoring.
Thanks to strong personal motivation stemming from work and private values, he cooperates with the League for Mental Health of the Slovak Republic. He actively participated in the creation of innovative projects focused on the functionality and availability of the system of prevention and mental health care in Slovakia. Later, this connection resulted into several months of accredited peer consulting training and practice at the Calma mental health clinic in Bratislava. At the same time, he completed the Basic course for peer consultants in mental health care and obtained a certificate issued by the Centre for mental health care development, z. s., in Prague.
He is a graduate of the Pan-European University, Faculty of Mass Media in Bratislava, where he completed the Mass Media and Marketing Communication program. During his college education, he has worked as Back Office Assistant, Content Specialist and Social Media Designer for Jenewein Group and advisory and analytical institute European Public Policy Partnership (EPPP).
Martin Krekáč
Chairman & Founding Partner
Martin Krekáč is a chairman and founding partner of the Jenewein Group consulting group. In 1990, he managed to build a strong international background for the provision of consulting services focusing on Management Consulting. Already at that time, he laid the foundations of the current Czech-Slovak premium group with global reach, which helps organizations and individuals in defining and implementing strategic visions and improving performance through a one-stop-shop consultancy providing complex services within Strategic Leadership, Management & Public Policy. Since its establishment, he has gradually and systematically expanded its portfolio of expert consulting services through creation specialized companies, which became part of global partnerships and networks.
He focuses on Strategic Consulting Services and over more than thirty years, he has helped evaluate and appoint hundreds of CEOs and board members and delivered a number of successful CEO succession planning solutions. He has got extensive professional expertise in Strategic Leadership, Executive Search & Public Affairs. He is currently strengthening and improving the group's consulting portfolio and creating synergic solutions between individual companies, advisory platforms and their teams, which are an integral part of the Jenewein Group. He manages the strategic development of relations in the public sector and in regulated private sectors and helps create effective partnerships and knowledge transfer between the private and public entities. He is happy to pass on his many years of experience and unique know-how about major companies and organizations and his typical clients include the biggest personalities of Czech-Slovak business, founders and owners of family companies, family offices, private investors, shareholders, top managers, professional athletes and artists. He is a sought-after personal adviser on strategic issues and a recognized expert in HR policy and family business.
Martin Krekáč is also the founder and president of the European Public Policy Partnership (EPPP) – advisory and analytical institute operating in Bratislava and Brussels. He is a member of several boards and associations, clubs and organizations at home and abroad, as well as members of advisory bodies of the Slovak Parliament and the Slovak Government. From 2005 to 2013 he served as President of the Business Alliance of Slovakia (PAS) and from 2006 to 2010 he was a member and adviser of the European Economic and Social Committee (EESC) in Brussels. In 2016, he was nominated for the Crystal Wing Award in the category Business. He has given several dozens of professional lectures and has had extensive publishing activities at home and abroad.
Šimon Krekáč
Research Assistant
He has been working in Jenewein Group since 2020, currently in the company Jenewein Executive as Research Assistant. His primary work tasks include supporting the Group's Chairman as well as searching and processing the necessary data, contacts and documents relevant for Executive Search and Background Checks services.
Thanks to using and transferring his family experience, he is a significant contribution for the company, especially in the identification of possible risks and potential threats in the strategic decisions of clients. Consulting teams use his assistance, for example, in verifying information from the media, investigating the credibility, reputation or conflict of interests and the candidate's overall background in various registers.
He also cooperates on Family Business projects, which makes him part of the solutions providing complex professional consulting assistance to business owners and their families.
Rastislav Madunický
Senior Special Advisor
His professional career started in 1992 after graduation from University of Transport in Žilina with focus on marketing. In the past he worked as Head of Marketing at Slovenská pošta and later as Marketing Manager at J&T Finance Group. He was focusing on managing marketing and sales activities, market research, preparation of marketing plans, implementation of marketing information systems and promotions. He was also preparing training programs in the area of marketing.
In 1998 he moved to human capital consulting area and started to work as Senior Consultant at global consulting company focused on organizational consulting. His main focus was on salary surveys and implementation of compensation systems, performance management systems, and competency based human capital development. He was leading trainings of management skills with focus on increasing performance of teams.
Since 2007 he is effective partner of our clients while helping them to create Compensation & Benefits system and catalogue of positions. He also implements performance management systems, develops managers, carries out Employee Satisfaction Surveys and helps increasing efficiency within client organizations. While working with clients he uses a set of tools including project management, trainings, e-learnings, workshops or coaching. He is a frequent speaker and author of articles on topics of compensation & benefits systems, performance management and management development.
Dušan Opálený
Technical & IT Manager
At Jenewein Group he holds the position of Technical & IT Manager. He joined the company in 1997.
IT management is one of his core responsibilities ever since he joined the company. He is mainly responsible for purchasing, service and maintenance of information technologies (software and hardware), management of IT and mobile networks, internet connections and management of websites of Jenewein Group, companies in its portfolio and advisory and analytical institute European Public Policy Partnership (EPPP). During his several years of Back Office responsibility he also gained extensive experience in areas such as marketing, advertising, corporate philanthropy and Facility Management. Moreover, as Project Manager he participates on the preparation and organization of corporate events and on coordination and management of project teams composed specifically for individual projects carried out by Jenewein Group in partnership with various external entities at local as well as European levels.
He graduated from Secondary Chemical School and before joining Jenewein Group he worked as a sales advisor and consultant in the field of advertising.
Ingrid Svitaničová
Office & Happiness Manager
She works as Office & Happiness Manager at Jenewein Group. Her main tasks in the field of Office Management include ensuring office running, agenda, archive and inventory management, administrative and organizational support for the partner team, and communication with employees, candidates, suppliers and customers. She is an important reinforcement for the economic department, she is responsible for gathering of the documents that are necessary for the realization of individual consultancy projects, including work with the information system, and she is an important element for the onboarding of new employees.
As a Happiness Manager, she creates environment, time and inspiration for various activities that support not only creativity, value and innovation, but mainly performance, efficiency and quality of teamwork, internal communication, positive emotions, satisfaction and social and human responsibility in line with corporate culture common values. She plans and implements activities aimed at empowering the employer brand and corporate volunteering. She coordinates corporate events and business jubilees and does employee satisfaction surveys.
Her professional career was also associated with Jenewein Group 14 years in the past (1997 and 2011) when she was responsible for the administration, while she was also actively involved in the organization and realization of projects. Later, for several years, she was responsible for the research phase of Executive Search projects as a Research Consultant.
Tara Swart
Senior Executive Coach & Neuroscience Consultant
Tara Swart works with us to provide individually tailored coaching at Board and Chief Executive level as well as to participate on Context Driven Leadership Assessment services. This may form part of onboarding support, or may be stand-alone. Tara applies the science of the brain to executive performance, working to reveal how the brain influences behavior and performance in business leaders. She is part of our consulting teams since 2013.
She is a neuroscience consultant and executive coach with a unique background. She is an Oxford University trained medical doctor who specialized in Psychiatry. She also has a PhD in neuroscience, which gives her a deep understanding of human performance and behavior patterns, and produces transformative and sustainable results for senior executives and top teams. Tara specializes in working with Board Directors and Leadership teams in Financial Services or CFO's in various industries. Using a neuro-psychological framework and an element of creativity, allows the coaching relationship to develop along lines needed to accelerate executives through change or transition. Tara is at her most dynamic when working with technically strong, results orientated people who are keen to develop their presence, impact and authority to influence and motivate key people to benefit the business.
An expert in personal effectiveness, Tara also helps overwhelmed leaders to focus on prioritizing what is most important and what to delegate.
Tara has 14 publications in journals of neuroscience and coaching and is at the forefront of the application of neuroscience to business.
Erik Szedély
Account Manager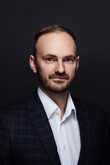 He joined Fipra Slovakia in 2014 and is currently holding the position of Account Manager. He is primarily responsible for legislative monitoring and reporting as well as research and analysis of legislative and regulatory framework for clients.
He holds B.A. degree in International Studies from University of Oslo and Master of Advanced International Studies (M.A.I.S.) degree from the Diplomatic Academy of Vienna. In 2011, he successfully completed an Erasmus exchange term at the prestigious university Sciences Po Paris. He was working on his academic and organizational skills by participating in numerous student organizations, including one year chairmanship of Norway Model United Nations Society. During his studies his research was centered primarily around interactions between business and politics with focus on the role of transnational corporations from economic and political point of view.
Before joining Fipra he completed several internships in NGOs and public sector, which included work for Slovak Embassy in Tel Aviv, Slovak Investment and Trade Development Agency SARIO or Ministry of Finance.
Andrea Vadkerti
Senior Special Advisor
Quality of questions determines wisdom of answers. This could be a simple description of Andrea's coaching and training style in her work with senior managers. In 2014 she has started cooperating with Jenewein Group. She made her name as a highly regarded journalist specializing in in-depth interviews of publicly well-known persons. Then she has started her own consulting business in Speech Coaching and Soft Skill trainings.
Andrea got her license in Executive Coaching in Great Britain and worked intensively on her own personal growth. She has gradually developed her reputation of a business coach especially in fast developing sectors of IT, Technologies and Finance. Her experience is based on over 500 coaching sessions and dozens of group coaching and training sessions. She is a worldwide licensed Talent Dynamics consultant and she actively works on establishing this Singapore Business Development model in the Central and Eastern European region. She has been certified as Transformative Master Coach and became a member of International Coach Federation (ICF) in Singapore. She also keenly cooperates with Barrett Values Centre in London. Andrea is a co-founder of GIFEW. Her work approach is holistic and she uses NLP, neuroscience and tapping methods in her work.
Andrea is an ideal partner for clients who seek in depth coaching resulting in sustainable impact on their professional as well as private life. She works efficiently with measurable results. She lives and studies abroad which brings cosmopolitan dimension to dealing with issues of her Slovak clients. She provides her coaching, mentoring and training services to her individual clients and international teams also in English.
Tereza Vamberská
Research Consultant
She is a member of Jenewein Group's Prague office, where she has been operating since 2019. She stands there for a position of Research Consultant for Executive Search and Strategic Talent Acquisition projects. She actively searches and processes relevant market data, analyzes them, and actively reaches out to potential candidates, using all available resources and methods, building on project experience from order takeover through design and implementation of solutions to presentation of results and reporting. With confidence and ease, she moves in an international and multicultural environment, which makes her part of projects that focus on attracting experienced human capital from abroad as part of a strategic approach to talent acquisition.
Tereza Vamberská has several years of experience in recruiting, which she has earned in recruitment of employees from various European countries to the positions of several levels, especially in the area of information-communication services, international trade and customer care (for example Customer Service Center for EMEA region). She also dealt with consulting for the employment of foreigners and visa issues, as well as with the designing and implementation of the acquisition of experts from Russia and Ukraine. She studied at Higher School of Journalism in Prague.
Ľudmila Viteková
Accounting
Ľudmila Viteková has worked for Jenewein Group since 2018.
She has got many years of experience gained during her career in various types of organizations. She is primarily dealing with double-entry accounting for individual companies of the group and providing accounting and tax advice.
Her agenda includes the accounting of various types of documents, responsibility for the preparation of tax returns, VAT returns, control and summary reports, closings and statistics, interpretation of tax and accounting regulations when solving specific problems and the drafting of expert opinions and recommendations for the needs of the executives of individual companies of the group.
Jana Zemanová
Senior Account Manager
She has joined Fipra Slovakia in 2008 as Senior Account Manager. Her primary responsibilities are monitoring and researching the government and parliamentary agenda and drafting policy and issue briefs for clients.
In 2007 she successfully completed her studies at the Faculty of Law at Comenius University in Bratislava. Then she continued her studies at the Institute of International Relations and Approximation of Law – within the program which trains experts for Foreign Service. She finished her three-semester postgraduate study program at the Institute in 2009. At the moment she is enrolled at part time PhD program where she focuses her research on The legal aspects of the impact of implementation of the Treaty of Lisbon on the institutional framework of the European Union. During her studies she had several part time jobs working as researcher in law firms.

Patrik Zoltvány
Senior Partner & Board Member
He is a Co-owner and Senior Partner of the company Fipra Slovakia and a member of the Strategy Board of Jenewein Group responsible for territorial distribution of consulting services. In the long term he engages in management and implementation of international projects in the area of public and regulatory issues with specific focus on EU Government Affairs, competition policy, state aid, capacity building and institutions and strategic consulting for EU programs and policies. He works in the group from 1999 and already in 2004 he became a partner for the area of EU Consulting & Lobbying Services and head of the EU Office in Brussels.
He started his career in the area of consulting related to analysis of EU membership's impacts on activities of individual companies, building contacts/relationships with institutions and professional associations in EU and lobbying in Brussels including selection and preparation of experts for European affairs. He has an extensive experience in the area of EU Affairs for business and public sector on various levels as a project manager, consultant and advisor for ministries and European institutions in Brussels.
He was a member of the team that participated in separation of complex consulting solutions in the area of Public Affairs & Government Relations, that thanks to the company Fipra Slovakia become a part of the leading European group operating in the area of public and regulatory policies with special focus on strategic government relations; it has its own EU representation in Brussels that coordinates representation of clients and enforcement of their interests in front of the European institutions. He is a Co-owner and Senior Partner of this company from its foundation in 2007.
He is a Vice-President of advisory and analytical institute European Public Policy Partnership (EPPP) operating in Bratislava and Brussel and Executive Board Chairman of the Israeli Chamber of Commerce in the Slovak Republic (ILCHAM). On the EU level, he was a member of the European Economic and Social Committee (EESC) in Brussels (2006-2010), and he engaged mainly in the area of external relationships with countries preparing for EU membership. Within the EESC he was a member of Western Balkans Contact Group through which he assisted to these countries to prepare for the membership in the EU. He is a frequent speaker at conferences and seminars and has broad publication activities at home as well as abroad.